FEA-Code Independent Simulation Workshop
Introduction to FEA product training is no substitute for receiving hands-on coaching in best-practices, in order to maximize the value of the analysis, or being given valuable tips to avoid common mistakes made by all new, as well as many experienced users.
Attendees of this half-day event will be given expert tips on best practices and applications to help make every engineer successful with simulation. After this workshop, you will be able to answer the following questions:
How can I determine if I have over-constrained my model?
Do my loads really represent real-world behavior?
Part or assembly?
What is the best CAD model to start with? Can I over-simplify?
When should I use Shells, Beams, Plane Stress or Axisymmetry?
Do I need linear or non-linear?
What result quantity is important for my material? My design criteria?
Can I trust my results?
Should I consider dynamic effects?
This CAD-independent, FREE workshop focuses on expert tips to make every engineer successful with simulation using finite element analysis (FEA).
Course Agenda:
9:00 ‐ 9:30 Arrival and Check-in
9:30 ‐ 9:45 Intros & Agenda Review
9:45 ‐ 10:15 Key Concepts & Definitions
10:15 ‐ 10:45 Problem Definition
10:45 ‐ 11:15 Asking the Question
11:15 ‐ 11:45 Answering the Question
11:45 ‐ 12:15 CAD for FEA
12:15 ‐ 12:45 Lunch
12:45 ‐ 1:00 Boundary Conditions
1:00 ‐ 1:15 Material Properties
1:00 ‐ 1:45 Failure Analysis
1:45 ‐ 2:00 Correlating Analysis to Test
2:00 Q&A / Adjourn
About our Instructor: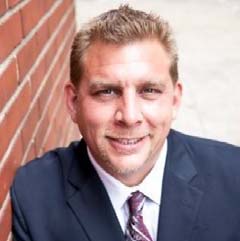 Nick Duff has been a consultant, instructor, and advocate for finite element analysis (FEA) for over 10 years. His areas of interest are FEA, CFD, DFMA with product development and root cause analysis. He has a Bachelor's & Master's degree in Mechanical Engineering.