BIM Yields Significant Benefits
"90% of the costs of a building occur after construction" Michael Schley, IFMA Fellow, CEO and Founder, FM:Systems
The use of BIM goes beyond the planning and design phase of a project, extending throughout the building lifecycle, supporting processes which include cost management, construction management, project management and facility operation. BIM can bridge the information loss associated with handing a project from design team to construction team to building owner/operator, by allowing each group to add to and reference information they acquire during their period of contribution to the BIM process. This can yield significant benefits for the facility owner/operator.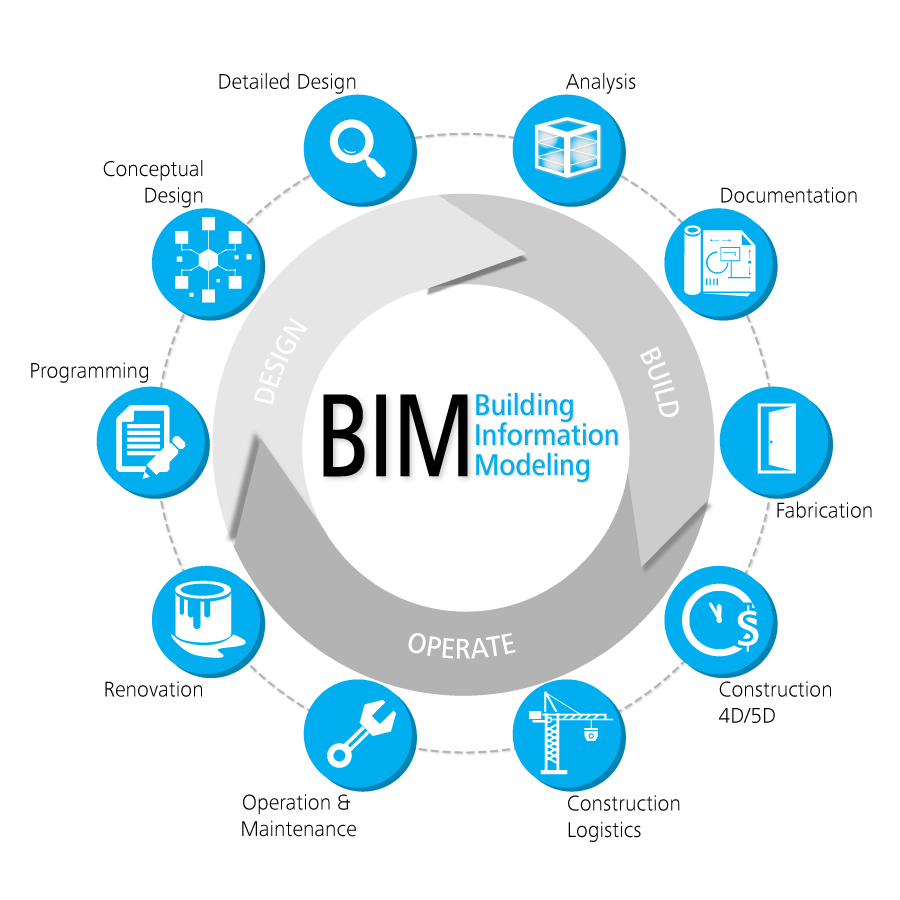 For building owners seeking to improve facilities management, Lifecycle BIM is a comprehensive solution that incorporates industry leading building design, GIS, data management, and facility management software into best practice workflows to enhance communication, increase efficiency, and reduce costs. Advanced Solutions' fully integrated solution enables owners to optimize their building operations from cradle to grave.
Key Benefits:
Improved space management
Streamlined and integrated maintenance management
Sustainability and energy use analysis
Effective management of retrofits, upgrades and improvements
Reductions in bottom line building operation costs
Strategic Partners
CodeBook Pro is a PC-based software management tool that interfaces with all leading design, CAD and BIM applications, including AutoCAD®, Autodesk® Revit®, MicroStation and ArchiCAD.

Brockwell IT Consulting specializes in geospatial asset management and design systems for utilities, providing solutions for infrastructure design, planning and management, as well as geospatial design.