Impact of Training on Job Performance & Productivity
Training is the acquisition of knowledge and skills that relate to specific job competencies. Training plays a critical role in maximizing job performance throughout an employee's working life. It can mean the difference between an employee performing at minimal competency levels vs. becoming a highly productive skills master.
An investment in training leads to key improvements in capabilities, capacity and job performance, while reducing labor costs, error rates and project completion time.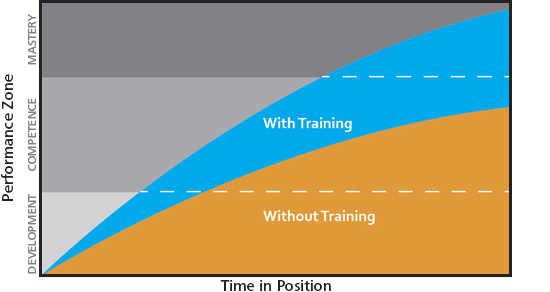 Improvements
Productivity
Performance
Team capacity
Employee satisfaction
Customer satisfaction
Competitive advantage
Return on investment on technology adoption
Reductions
Design mistakes
Duplication of effort
Project completion time
Labor and operational costs
On boarding and ramp up time for employees
As an Autodesk Authorized Training Center, Advanced Solutions offers a wide range of Autodesk certified training for every industry, from courses for those just starting out with the software to those for more tenured users seeking to maintain, upgrade and update skills. Contact us, and we'll recommend a training path for your specific needs and requirements.